LODGING INFORMATION FOR SUMMER
NEW Starting in 2022! We'll be using a different camp lodge and campus. Our new place: The "Aubrey Watzek Lodge" (also known as the Boy Scouts Lodge), is located just west of White River Canyon off of Highway 35, eleven miles from Timberline Lodge Ski Area. Some general information about the lodge: It's BIG! It sleeps 100+. The Boy Scouts of America use the lodge during the Winter months. We have 9 video review stations, large dining area, full kitchen, ping pong table, foosball, ski tuning station, trampoline and skate ramp on campus.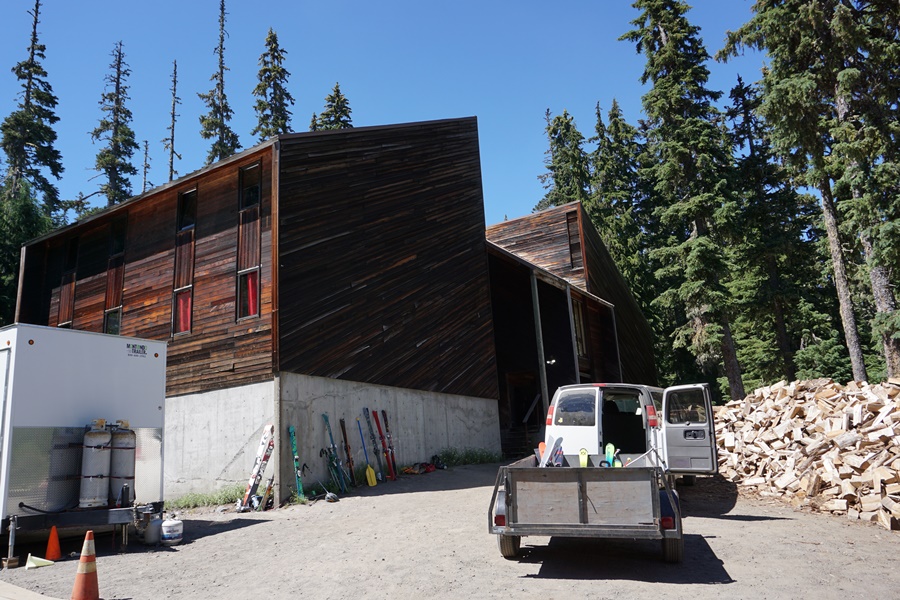 OTHER LODGING OPTIONS
Adult campers must provide their own lodging, with the exception of the "Adults Only" Session at the end of the summer. For the Adults-Only session, you can lodge with us or provide your own.
Lodging options include the Mt Hood Inn, Collins Lake Resort, Grand Lodges or The Lodge at Government Camp - see below for details.
1. Mt Hood Inn (Best Western): Check out their website. You will need to make your own reservations with the Mt Hood Inn if you decide to stay there. Mt Hood Inn direct number: 503-272-3205.
2. Collins Lake Resort: check out their website
3. Grand Lodges: Check out their website
4. The Lodge at Government Camp: Check out their website

5. Golden Poles unit #108: More info here *(No kids)
Another resource for local area lodging can be found here: http://www.mthood.info/
GOLDEN POLES CONDOS
Other's may opt to stay in condos in Govy. For those who wish to be sure they stay in Government Camp (Govy), campers will have a housing upgrade option. We will be renting additional units in Govy about 5 miles from our campus during our larger sessions (Sessions 5 thru 8). Campers that want to be sure they will stay there can pay an additional fee of $400 per session to confirm their reservation. *We need a minimum of 5 campers committing to the Golden Poles lodging for it to happen in any particular session. Generally we recommend that the younger kids (15 and younger) stay at the camp lodges. Older campers may opt to upgrade to Govy. Those campers that stay in Govy, will be transported to the main campus for breakfast each morning in camp vehicles driven by the camp counselors.
Supervision occurs at all sites.
Add yourself to the MHSSC hot list!!
Give us your email address so we can send you late-breaking information about camp.